Some of you may have stopped by the building this year while our church was sitting empty due to the pandemic. Perhaps you stopped by to pick up a project for your children, to borrow
a library book, or to exchange jigsaw puzzles. Often, there was someone else at the church when you were there. He may have been working inside or outside, volunteering his time to keep our property in great shape. He is our featured member this month, a man who is living his vocation: Jack Bacon.
Jack and his wife, Chris, have been members of Peace since 1984. They have been married for 48 years and have two sons and two grandchildren. Jack worked for Xerox as a Field Service Engineer for 32 years. His job had him maintaining high-speed printers. He was also called upon to troubleshoot problem machines and, of course, to keep their customers happy. It was not uncommon for him to arrive on a call where the customer was about to cancel their large account; when he successfully repaired the equipment – and saved the account – everyone was happy, and he could feel like a hero. He says that it was a stressful job but very fulfilling. He took early retirement from Xerox and then went to work for Konica Minolta in the same position for ten years. He retired in 2015.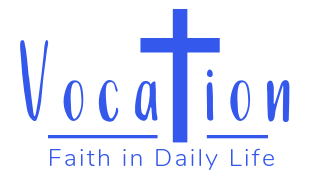 One of Jack's great passions is classic cars, and he currently has a 1966 Sunbeam Alpine (British). He says that he usually gets the itch to get something different every couple of years. He shares this hobby with his two sons (who both have 1949 and 1951 Chevy pickups). The three of them are usually at a "cruise-in" or a car show once or twice a week in the summer. Jack also volunteers at the Minnesota Streetcar Museum restoration shop near Lake Harriet. The streetcars will be back running in mid-July after a year off due to Covid. In addition to everything else he does, he works part-time delivering mail at the Hanover Post Office.
Jack is a person who does many behind-the-scenes projects at Peace. During Covid, he painted the older restrooms, the west hallway, and the kitchen (the biggest project). The kitchen also received another stainless-steel counter and plastic shelving under the dishwasher station. Maintaining our church property is not new to Jack. He has been working as a volunteer on various property projects two days per week for the past three years. He feels like this is his calling. "I feel good when I know others can enjoy our well-maintained building," he says. In addition to these maintenance projects, Jack helps where needed, delivering Meals on W heels, ushering, and as an offering counter. Jack recalls that when he was recovering from knee surgeries, it was his Peace family who stepped up with meals and support.
He says that "everyone has difficult times in their life, and my faith has helped me get through them. I am looking forward to seeing more people and families returning to church, sharing their faith and their friendship. With your help and involvement, Peace can be a thriving house of worship." During our long hiatus from in-person worship, Jack did more than his share to prepare our building for our reopening. He may be retired, but he is still a hero at Peace! Thank you, Jack, for giving so much of your time to our church.