She is a wife and a mother. She holds degrees in Art History and French. She has an M.A. from Luther Seminary and is a self-described "reluctant preacher" at Peace. She is a singer and a"ringer." Lisa Lukis is all of these things and much more.
Lisa and her husband, Brian, have been members of Peace since 2003. She grew up in Eau Claire, Wisconsin, and did her undergraduate work at Gustavus Adolphus College. Lisa and Brian have three children: Mirah, Daniel, and Gwen. Lisa says that one of her vocations is parenting and that she strives to be an authentic caregiver, raising people "who can in turn be authentically themselves." She remembers being raised surrounded by many wonderful older adults and that it is now her joy to work amongst this age group (at Luther Seminary, she studied aging). For the past four years, she has been a volunteer with Grace Hospice as a companion visitor. In that role, she is matched with a hospice patient. She gets together with this person and responds to whatever they might desire, be it a conversation partner, a comforting presence, a reader, a tidier, or even a Scrabble opponent. After seminary and before having Children, Lisa worked with Presbyterian Homes doing activities. She has also worked at the Weisman Art Museum at the University of Minnesota.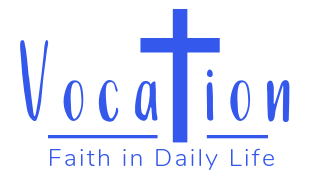 When asked what the main challenges and joys are of her vocation, she replies that the main challenge in all areas of her vocation is that people are complicated! "But," she adds, "I have a lot of curiosity about the spaces between us and how we respond to one another in all phases of life." She says that there is nothing like true and deep soul connection, "where our God-created selves really experience one another." She tries to be a good listener, an encourager, a seeker, and one who brings out the best in others. She adds, "I fail often, but try to return to my deep understanding that everyone is a beloved child of God."

Lisa has worn many hats at Peace Lutheran. Early on in her membership, she helped out with high school youth, including driving a van of students to Chicago. Lisa has served on the church council, has sung with the Celebration Singers. She has helped plan family camps and retreats, served on the Health Ministry committee, facilitated small groups, was a lector, played in the Adult Handbell Choir, and led worship, including – despite her reluctance – doing some preaching.

When asked what thriving looks like to Lisa, she replies that it looks like "being a whole person who experiences suffering and joy, one who is immersed in the both/and – sinner and saint, death and resurrection." Lisa's friends recognize that she not only works towards being a person who experiences life fully with its range of emotions and feelings, but she also brings these qualities out in those around her: with laughter and, when needed, with poignancy and compassion. Thank you for sharing your many gifts with our congregation, Lisa!