Matt Peterson – Faith in Daily Life
He sings, he plays the guitar, teaches, runs, curls, and cheers for the Cornhuskers. This
can only mean one thing: this month, we are featuring Peace member Matt Peterson as
a person who is living his vocation!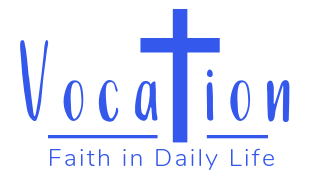 Matt and his wife, Nancy, have been members of Peace since 1996. Born in Omaha, Nebraska, Matt had a confirmation instructor in seventh grade by the name of Andy Sedlins. "I was surprised to see him again when my family and I moved to Plymouth and he was the
pastor at Peace," says Matt. Matt and Nancy have three adult children: Derek and Liese, who live in the Twin Cities, and Annika, who is a student at Pacific Lutheran University in Tacoma, Washington.

Matt works as a raw materials buyer for Arctic Fox, a manufacturer in Delano. Part of that
job includes training colleagues on various topics, which is something Matt enjoys. He sees
his vocation as a teacher, and he loves sharing knowledge on subjects with other people.
Matt says that when he is teaching, he feels he is "being a servant to others to help them
gain a better understanding of the subject at hand." It can be challenging to find the correct
language to reach the person he is teaching, but he says, "the joy is when someone 'gets
it' and gains new knowledge."

How did a Nebraska boy pick up the sport of curling? In 1980 he had a baseball teammate
who couldn't stop talking about the sport. Matt became curious, and he went with his friend
to an open house that fall. "Once I stepped on the ice, I was hooked," he says. Other than during the three years when he was living in Alabama, he has played ever since. When he isn't curling, you might find him running. He has run seven marathons, including the Boston Marathon in 2016.

At Peace, Matt has been a Sunday School teacher, and he sings in the Senior Choir. He is a substitute ringer in the Adult Handbell Choir, is a frequent lector, and he is an usher. He has also served on the church council. He has frequently helped to lead Worship while singing and playing his guitar. When asked what thriving looks like to him, Matt says, "thriving is when we are living harmoniously within the framework of God's love and being able to work through differences while remaining civil." Whether at church council meetings, in church reading groups, or as a teacher, Matt is a person who knows how to find consensus while letting all participants know that their opinions matter – that they are heard.

Asked what he is looking forward to at Peace, Matt says he is waiting for the day to get back
in the building for Worship regularly and thoroughly participate in singing. "I long to see my
fellow members in person and to feel once again the sense of community that has so long
been a part of my life." We agree, Matt!