Faith in Daily Life - Bobby Isbell
This month we are featuring someone from our congregation who has been a member
since before he could walk! As he heads off to Harvard Law School in the fall, we thought
it would be good to visit with Bobby Isbell about how he sees himself living his vocation.

Bobby grew up in Plymouth and attended Wayzata High School before earning his
bachelor's degree in Economics and Political Science (with a concentration in Statistics) at
St. Olaf College. In high school, Bobby played trumpet, sang in the choir, and participated in
theatrical performances. In addition to these Fine Arts activities, he was on the high school
baseball team – a remarkably busy guy! At St. Olaf, he did many of these same things. His
proudest moment as a senior at St. Olaf was being named captain of the baseball team.
At Peace, Bobby has been active in choirs since he was in the Cherub Choir, has played
trumpet for us on Easter mornings, and has frequently been a participant in services using
a theatrical script for their narrative. Bobby has also frequently sung with his sister (Annika),
mother (Inger Trooien), uncle, and grandparents (Todd, Phil, and Roberta).

As mentioned above, Bobby will be heading off to Boston in the fall. When asked how he
envisions his future vocation with a law degree, he says that he is glad that he has three
years to decide! In a more serious vein, he adds, "What I can promise is that no matter
what, I want to be serving people in some way. Whether that's as a public defender, or an
immigration attorney, or something I haven't even heard of yet; I want to work in a job where
I know I'm helping to make the world a better place." However lofty a career in Law with
a degree from Harvard sounds, Bobby has a higher goal in mind: "If I'm being honest, my true
dream job is, and always has been, to be a Dad. I know my career will always be second to my
own family I hope to have–but a little way down the road still," he says.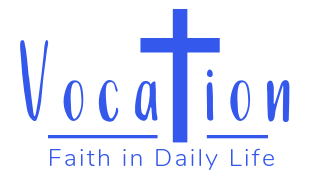 When asked about how his faith connects with his vocation, he says that his faith is the whole reason for his vocation. He adds, "Jesus' last commandment to us at the last supper was to 'love one another as he loved us.' Jesus loved us by clothing the poor, feeding the hungry, healing the sick, and fighting for justice for those who have been left out or left behind by society. We all inevitably fall short of that standard every single day, but I want my career and vocation to
be one where I can feel that I am pursuing the type of love that Jesus talked about in that final commandment. I have always leaned on my faith in the best and the worst of times." In addition, he says that he sees life as defined by the common bonds we have with other people. "In our state, there are so many ways our institutions work better for some people than others, whether it's racial disparities in education, or economic inequality, or rising medical costs. He feels a responsibility as a "teammate" in society to lead and help however he can. By practicing Law, he hopes to contribute in some small way to making our communities a little more just and free.

Bobby, your church family, wishes you well as you venture out of Minnesota to a new and challenging adventure. We hope you will have time to soak in the area's history, have a slice of Boston Cream Pie, and enjoy some downtime at Fenway Park!