Annie and Nick Bonow, Nora and Ian
This month's featured Peace member, Annie Bonow, is a teacher, an artist, a wife, and a mother. She is a woman who knows how to live life to the
fullest with her many talents and vocations.
The daughter of a skilled seamstress, Annie has a very creative side to her, but in elementary school, she realized she also had a real knack for
mathematics. "I clearly remember the day when I needed help on a math problem, and I realized no one at home was going to be able to help me,"
she admits. She had a tough time deciding on a college major. She felt she needed to choose between math and art. With the help of a career
exploration class, she found the last piece of the puzzle. Annie had a strong interest in helping others. Her path was chosen; she would become
a math teacher. In this profession, she could channel her creativity into her classroom while helping students understand high school math. After student teaching at South High School in Minneapolis, she knew she would prefer to work with a diverse population. She was hired to teach at Park Center Senior High in Brooklyn Park and stayed there for the next nine years. In this culturally diverse school setting, she says her eyes were opened to various life experiences and cultures. "The students there taught me just as much about life as I taught them about math," she says. Although she stopped teaching after her second child's birth, she returned to Park Center as a substitute teacher not long ago. She likes being able to reassure teachers that learning is still taking place in their absence.
When she left teaching, Annie's vocation shifted from public school teaching to volunteering at Peace. With her strong desire to help others and work collaboratively, she has helped create programming and learning opportunities. She has worked extensively with the Children, Youth, and Family Committee. She has taught Sunday School, has served on the church council, has driven for Meals on Wheels, has participated in two house building mission trips in the Dominican Republic, has helped run Day Camp, and has housed camp counselors. Annie's most recently was part of the group that created the Easter Resurrection Garden and Advent take-home resources that were provided due to COVID-19. Many of you may have also seen her family's Lego video from last year's Lenten season, where Annie and her children used the stop-action recording to tell a story with Legos. Yes, that creative side is still alive and well!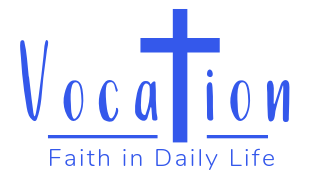 When asked what the challenges of her vocation have been, she says that it takes a lot of energy to teach and that when she was working full time, she had very little "left in the tank" to feel balanced and healthy. Now, she says she feels like she is thriving when her life is calm, her children are content, and her cup "is so full I can overflow God's love to others in my community, church or family." She adds that for her, vocation and faith have a strong connection. Giving and helping others makes her feel more connected to God and the teachings of Jesus.
Thank you, Annie, for all the work you have done for your students over the years, as well as for our congregation!