Giving Back – Mike Onan
He holds an MBA in accounting. He is an avid gardener. He commits to Operation Bootstrap (a non-profit that supports projects that improve access to education and healthcare and supports sustainable agriculture in Tanzania, Kenya, and Madagascar) and the Maasai Girls Lutheran Secondary School in Tanzania. He has joined Peace Lutheran Church three different times. Have you narrowed it down? This month's Peace member who is living his vocation is Mike Onan.

In his career as an accountant, Mike has worked for both the private sector and non-profit organizations. During his 18 years working for Cargill, he found the company to have high standards "that started at the top." He appreciated knowing that the company would walk away from business deals that treated workers poorly or involved corrupt governments. Mike's time spent with Cargill shaped his view of the world and showed him how a for-profit company could be successful and ethical at the same time.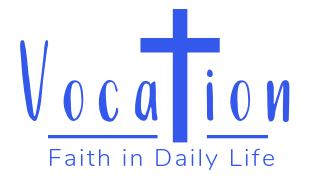 Mike moved to the world of non-profits when he became the Finance Director for United Way of Portage County in Stevens Point, Wisconsin. For Mike, this was a return to his roots near the Wisconsin area where he grew up, and where much of his family still lives. He appreciated their model for addressing health and human service needs and worked there for 12 years until he "retired." Retirement didn't last long: he went to work for Operation Bootstrap Africa in Minneapolis. He knew the organization well, as he had already been involved as a volunteer and board member over the years. He worked there for 18 months and then moved to become the Director of Finance for Academy of Whole Learning, a private non-profit K-12 school for children with Autism Spectrum Disorder, which he finds very rewarding.

When asked what thriving looks like to him, Mike says that thriving is having what we need and being satisfied with what we have. "Thriving requires controlling our stress and being able to enjoy the big things and little things in our lives. I think we need to find ways to give back, to be God's hands and feet in the world to feel we are thriving. We need to keep the right relationship with our family and everyone else we deal with. You can disagree with people, you can have different beliefs, agendas, lifestyles, etc., but you should never do anything that severs the relationship." Thank you, Mike, for all you do for our congregation and our community!

Gardening is a passion for Mike, and it has been since his days as a 4-H member in his youth. He has been gardening organically since 1996. In his words, "Although there are many great food traditions in our country, I feel in general that we have a terrible food culture. From the way we grow our food to what we eat, we aren't caring for our bodies and God's creation as we should." When Mike and his wife, Connie, returned to Minnesota and Peace in 2016, he decided to take over the Peace Garden that had been Vern Miller's project in the past. He built a fence, created raised beds, and began composting. Food is once again being donated to IOCP. The Sunday School students helped to plant strawberry plants in 2019.