DEB WEIR
There are those among us who are most comfortable curling up with a good book. Others keep busy with a job and a hobby or two. And then there is Deb Weir, our featured Peace member this month. At work and in her free time, she is a woman who can't seem to get enough of living her vocation!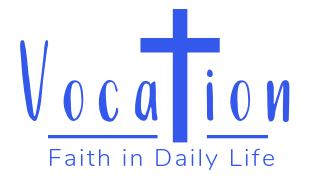 Deb has been a member of Peace for 24 years. During this time, she has taught nearly every age of Sunday School. Has been a Confirmation mentor, has worked in the nursery, was a member of the Youth and Family, Finance and Social Action Committees, has led the Stewardship Drive and the Rummage Sale, has sung in the choir, has ushered, has been a communion helper, a lector, has cooked TreeHouse dinners, has volunteered for Families Moving Forward and has been a member of many small groups. Deb has a full-time career as a consultant, and she is also pursuing a Doctorate in Leadership (she holds a Master's Degree in Organizational Leadership). Amidst these many vocations, this lifelong learner sees her greatest vocation as a mother to her son, Blake. "This has been the best gift I have received, and he has made me a better person."
For Deb, life is all about making connections and building relationships. As a consultant, she is continually learning about different industries, people, and innovations. In her volunteerism, she feels that she has always had a calling to work with young people as a mentor and in a spiritual sense. "I have learned far more from them than they have from me," she says, adding that working with students allows her to talk about her faith path and journey. When asked about her vocation's joys and challenges, Deb admits that she tends to take on a lot and doesn't always have sufficient time to recharge and take care of herself. On the other hand, she says that during the COVID pandemic, Deb has had times when she has not felt that she has been thriving as much as usual. She misses the personal contact with people that have been vital to her well-being.
Deb sees her faith as a part of who she is, not something separate from her vocations. "Even when I question my faith, it will continue to be a part of my life. Faith is not something that I only feel or express in church, but it is how I live my life." When she was about ten years old, a woman named Mrs. Westlake instilled in her a deep love of and faith in Jesus, which has been a continual
part of her life.
It is Deb's faith that has helped her through some very tough times in life. She says that she has questioned her faith throughout her life but that her first pastor told her that this is how faith is strengthened. "Don't be afraid to look hard at your faith; I am a person who likes tangible proof, and faith requires that I simply trust. Sometimes I do have proof, but the basis of faith is trust in God." Thank you for your service and faithfulness, Deb. Your Peace family hopes that you are taking some time to put your feet
up during this time!