FAITh IN DAILY LIFE
by Joni Sutton
This month we are featuring charter member of Peace Grace
Tauring, who is a wonderful example of someone who lives her vocation.

Generosity is in Grace's blood. When she was a young girl, she
remembers her parents welcoming others to their table, even though they had very little means to do so. If someone had a need, it seemed that her parents always found a way to help. Her parents had a very deep faith in God and believed that service to
others as part of living out that faith. This may have influenced
Grace's desire to become an elementary teacher. She says,
"Seeing the progress of each child as they learn new words and
concepts, develop good social skills, and become independent
in their own right is an absolute joy!" She further points out that
when she had her own children, she once again experienced
that wonderful joy as she watched them grow up.

When Grace was in her early twenties, she developed
rheumatoid arthritis and had some extremely difficult flare-ups.
She tried many doctors and many medications. Then a friend introduced her to a company that made organic food supplements. With these products, she began to regain her health. As others noticed the
positive change in the way she felt, they asked to use these products as well. Soon a Shaklee business began, and she realized she had another way to help people.

As a stay at home parent, she spent many days toting children to various events in her car, and since many moms were working, her car was sometimes filled with children she barely knew – the youngsters needed a ride, and she was happy to provide for them. However, after school children needed snacks, so she provided these as well. Everyone was welcome in her home. She and her husband Bob, had many foreign students come to stay; some for a few days, some for months or a year. They also had a difficult and needy sixteen-year-old boy live with them for two years. He loved to sing, so he joined the choir at Peace and was also confirmed there.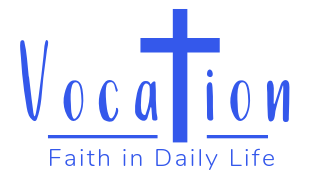 Grace says that Peace Lutheran has been a special place for her. She was a charter member of our church and was on the very first council. In addition, she has been a delegate to the ELCA National Convention and to several Synod Conventions. She has worked with the youth on many projects, including the Appalachian Service Projects. She has mentored confirmation, taught Sunday school, has sung in the choir, and tries to simply do what needs to be done. Two foreign mission projects that Peace has done were the Latvian Chaplaincy Program and the MaaSae Girls Lutheran Secondary School in Monduli, Tanzania. She took an active part in both missions, but the girl's school was her joy. In 2002, she attended the girls' graduation in Tanzania and brought greetings from Peace to the class that our church had sponsored. "This was a mountaintop experience for me," she says. Grace continues to help with the children's music at Peace, she co-leads a Bible study, and she brings communion to homebound elderly. When not volunteering for Peace, she loves spending time with her family and especially her grandchildren. Says Grace, "God has blessed me in so many ways!" We at Peace thank God for the many ways that she has blessed us!