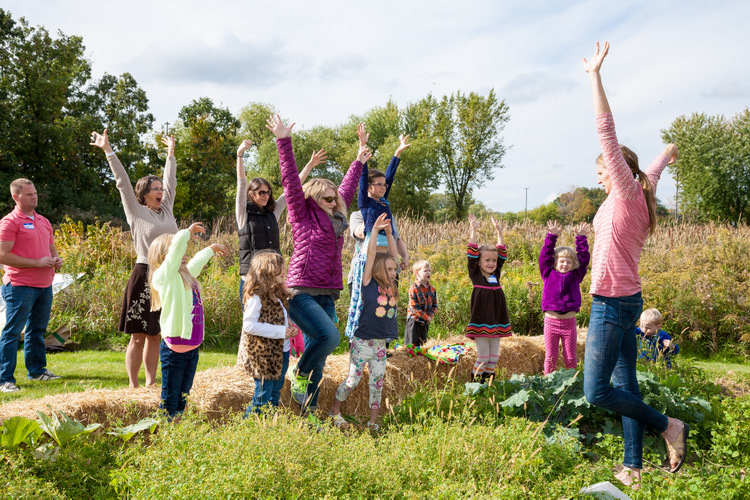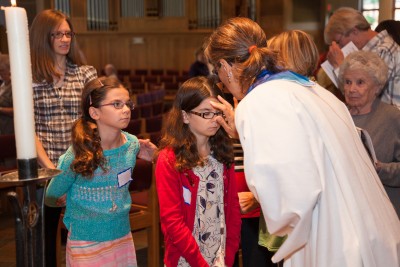 At Peace, people of all ages — children, teens, and families are very important members of our community of faith.  We love to see children in worship, to see teens participating in service and serving, and families exploring their faith together in Jesus Christ. There is a place for each of you at Peace Lutheran. All participation ages in the learning opportunities described below are fluid. We encourage participation based on ability and interest-levels. We strive to provide opportunities for spiritual growth for all ages through a wide array of learning, service and worship styles.
ADULT BIBLE STUDIES |Adult Bible Studies are offered every Sunday morning when there is not a special Adult Forum (see below), immediately following fellowship time.  Adult Bible Studies follow the Narrative Lectionary utilized in Sunday worship and include contextual, historical, comparative and critical analysis of the texts.
ADULT FORUMS | Adult Forums, featuring staff or guest speakers, are offered throughout the program year.  Forums are sponsored by the Health Ministry Team, Outreach Committee, and other ministries.
BIBLE BUDDIES | Bible Buddies are how we're intentionally bridging the numerous generations of Peace. Adults pair or team up with youth; youth pair up with children. Buddies meet every Wednesday to eat, serve and "check-in" with one another. As "mutual mentors" they encourage accountability, learning, worship and spiritual growth.  We hope to have every member of Peace be a Bible Buddy with someone from more than one generation removed.
COMMUNITY GARDEN | God is good – and provides for abundant life!  This is what we see and practice through Peace's Community Garden.  All ages are encouraged to tend the garden through Intergenerational Congregational Events and on a volunteer "behind-the-scenes" sort of way.  From seed-planting in the late winter to harvest in the late summer, the garden is a frequent reminder of our connection to God through God's creation, and a constant source of fun and learning!
CONFIRMATION | Confirmands meet Wednesdays and Sundays to grow in faith and community. We utilize the Narrative Lectionary to guide our learning, which is shaped by Worship Arts and Hot Topics on Wednesdays and thematic Bible study on Sundays. Confirmation participation is based on interest and personal determination rather than age or grade.
FAMILY CAMP | Our annual Family Camp might better be called a "Family Retreat".  All ages and all shapes of family and individuals are encouraged to join. We spend Friday evening, Saturday and Sunday morning at a nearby camp (with full modern amenities), enjoying sunshine, swimming, fishing, canoeing, Bible study, meals, worship around the campfire, s'mores, and quiet time.
INTERGENERATIONAL CONGREGATIONAL EVENTS | Scattered throughout the year, Intergenerational Congregational Events have included such fun times as: Welcome Sunday, Harvest Fest, Green & Clean @ Peace Environment Fair, Highway Clean-up, Easter Fair, Health Fair, Garden Days, IOCP Sleep-Out and now Bible Buddy Breakfasts, the Reformation Day 5K, and "Peace Likes a River" Clean-up. Stick around for these something-for-everyone mornings/days!
LENTEN SMALL GROUPS | Wednesday evenings have a different flow during Lent. We share a simple meal, a gentle worship time with prayers and candles, and then Small Groups.  Participants are offered a book or movie study:  different stories, but based on the same theme so adults and young people can discuss together no matter which group they join.
PEACEFULL NIGHTS | Wednesday evenings during the program year we gather to eat, serve, learn and worship together.  Dinner provides time for fellowship. Bible Buddy "KP" (kitchen patrol/party) means we all pitch in to clean-up. Nursery is provided for the little ones. Worship Arts and Adult Small Groups ensure everyone has a way to engage in the life of the congregation and Intergenerational Hot Topics helps us connect God's Biblical Story to God's unfolding story in our lives. Read more about PeaceFull Nights and view the schedule for 2016.
SUMMER DAY CAMP | Day Camp is offered early in each June for elementary age children.  Day Camp is four full days of counselor led singing, skits, games and activities. Day Camp is open to the whole community.
SUMMER YOUTH TRIP | Each summer, Peace Youth travel somewhere to do something interesting, faith-forming and fun.  Recent trips have included: National Lutheran Youth Gathering and Rainy Lake for a Boathouse Camping trip. Trips tend to be approximately a week in length. Fundraisers throughout the year help to defray costs.
SUNDAY SCHOOL | Sunday morning study time happens after worship at 10am and includes something for all ages: "Spark" Family Sunday School for parents and their toddlers; "Spark" rotation for grades K- 3rd grade, "Connect Pre-Confirmation" for 4th– 6th grade; Confirmation for 7-9th grade; Youth studies for 9-12th grade, and Adult Forums and Bible Studies for 6th grade – adults.
WORSHIP ARTS | PeaceFull Nights Worship Arts groups include Chimes, Rhythm Choir, Vocal Choirs, Youth and Adult Bells, Liturgical Dance, Drama Team, and Worship Tech Crew! While certain skill levels are required in some of the choirs, many groups are better when many generations mingle!  Join a group of interest – or help create a new group to enhance our worship of God!
YOUTH | Youth ministry is geared toward grades 9-12. Youth meet Sundays and Wednesdays to share joys and concerns, discuss current issues/Hot Topics, participate in Worship Arts, lead or attend worship and hang out. Service opportunities are offered throughout the year. Summer Youth Trips are offered annually.